In tribute of the Beatles' friendship...
----
"...really tight, as friends. We could argue a lot among ourselves, but we were very, very close to each other, and in the company of other people or other situations we'd always stick together." - George Harrison
--
"All my friends were The Beatles, anyway. There was The Beatles and about three other fellas I was really close with." - John Lennon
--
"They became the closest friends I'd ever had. I was an only child and suddenly I felt as though I'd got three brothers. We really looked out for each other and we had many laughs together..." - Ringo Starr
--
"We're such good friends. Even when we broke up, we were - no, still are - the closest of friends." - George Harrison
--
When Paul was to be included in the 'Top of the Pops' Hall of Fame on 1 December, 2001, he, in light of George's passing, sent a message:
"I would like to dedicate the award with love to my brother George without whom it would all have been impossible."
--
"The thing is, we're really the same person. We're just four parts of the one." - Paul McCartney
* * *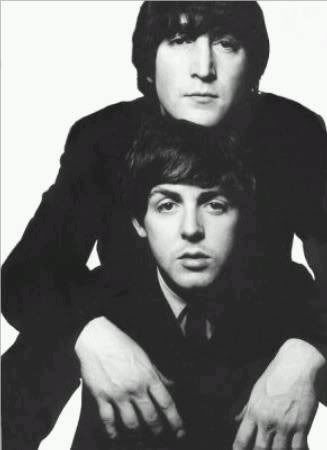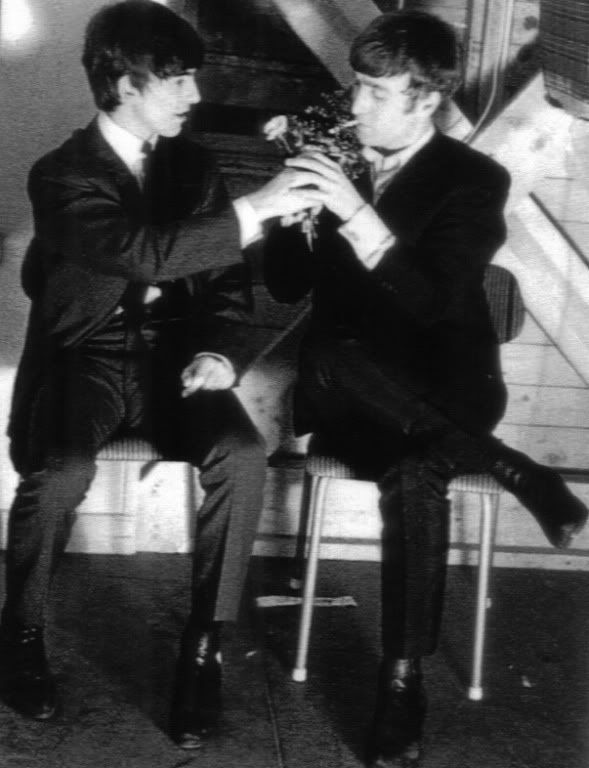 Quotes about each other:
"I think that was one of the things I developed, just by being in The Beatles.. being bold. And I think John had a lot to do with that... 'cos John Lennon, you know, if he felt something strongly he just did it... I picked up a lot of that by being a friend of John's."
- George
--
"...John was the kindest person I ever knew. He was the only one of the four of us who would give his soul... And I loved the man dearly."
- Ringo
--
"It's still weird to even say, 'before he died.' I still can't come to terms with it. I still don't believe it. It's like, you know, these dreams you have, where he's still alive; then you wake up and... 'Oh.'"
- Paul
--
"Something like George passing, it makes you think, 'God, things are so impermanent: suddenly there's this little friend of mine, he used to get on the bus, and now he's passed away.' There's that whole lifetime of a friendship that physically has ended, not emotionally."
- Paul
--
"No matter how much we split, we're still very linked. We're the only four people who've seen the whole Beatlemania bit from the inside out, so we're tied forever, whatever happens."
- Paul
--
"You could say that [Paul] provided a lightness, an optimism, while I would always go for the sadness, the discords, a certain bluesy edge."
- John
--
"[John] was one great guy, but part of his greatness was that he wasn't a saint."
- Paul
--
"Looking back on it with John, you know, he was a really great guy. I always idolised him. We always did, the group. I don't know if the others will tell you that, but he was our idol."
- Paul
--
"George's relationship [with me] was one of younger follower and older guy. He's three or four years younger than me. It's a love-hate relationship and I think George still bears resentment toward me for being a daddy who left home... I don't want to be egomaniacal, but he was like a disciple of mine when we started."
- John, September 1980
--
"Yes, I was in The Beatles. Yes, we made some great records. Yes, I love those boys. But that's the end of the story."
- Ringo