A section for those pictures that make one wonder: What was going on there? What were they thinking? If it's a photosession picture, what was the photographer thinking?
Well, for those who have asked themselves these (admittedly, fairly useless) questions, here are some images that come to mind...
----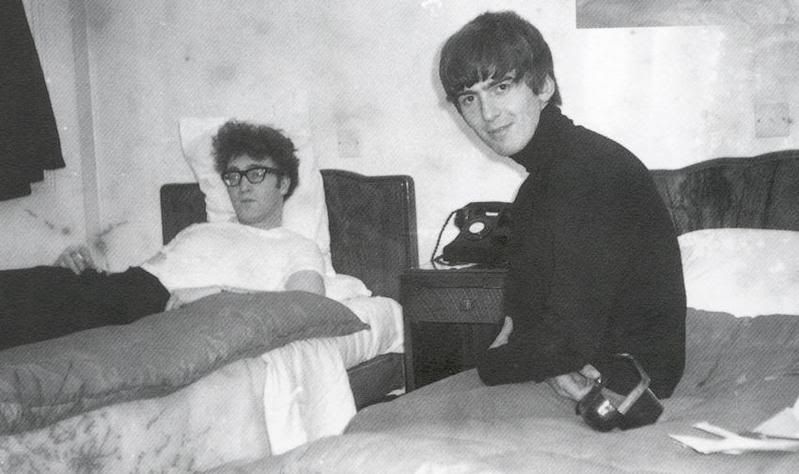 Bad hair day?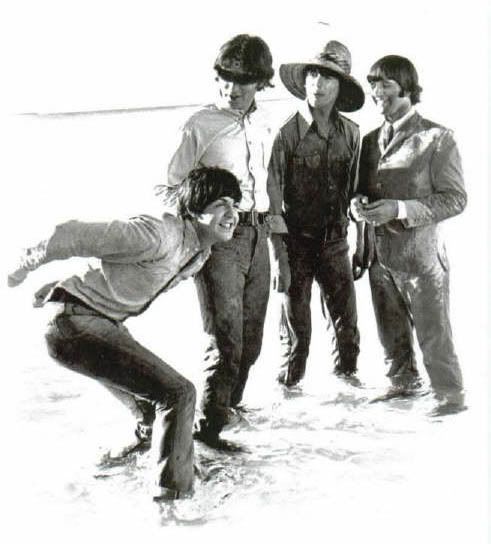 Somehow, I really don't think Paul had to try to attract the attention of females in any over-exaggerated manner back in the day...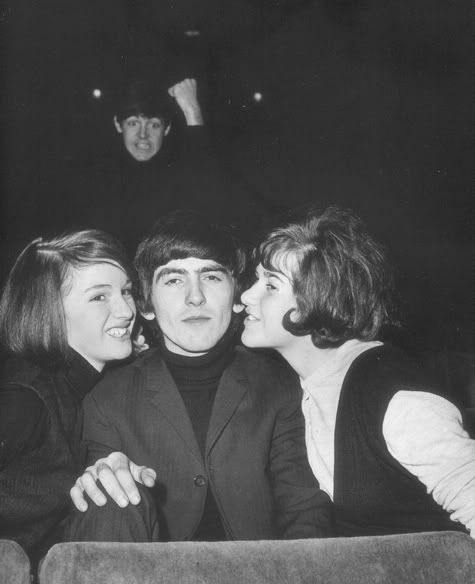 Now, what Paul's problem is, I'm not sure... (but, just as an aside, those are some verrrrrrrry lucky girls. ;))
Maybe they were waaaaay ahead of their time with the concept of celebrity work-out videos/DVDs?
Hopefully, Paul came to realize that he was actually supposed to be filming "Help!" while on the Bahamas...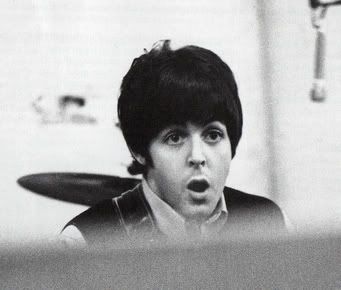 Either he's tired or just plain shocked...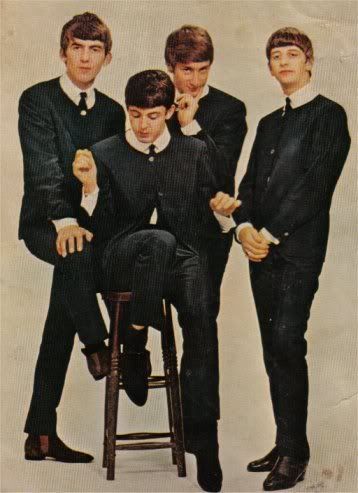 Erm, well... maybe George and Ringo are wondering who the two lunatics with them are? ;)
Geeky Paul isn't a bad thing, don't get me wrong, but still - how is it that there seem to be a gazillion photos of the Beatles in every way and form? ;) (Also not a bad thing at all.)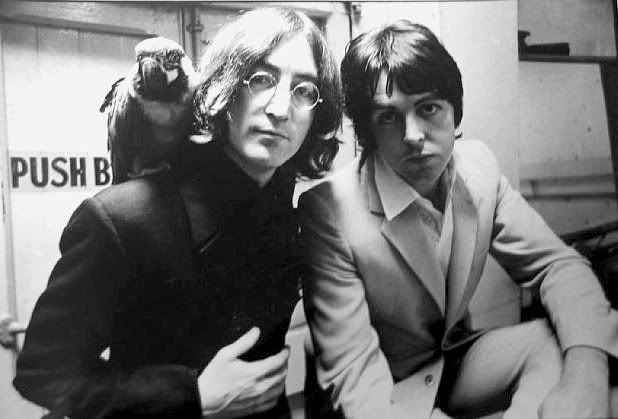 Why so serious (and gorgeous... but I digress)? And... why the parrott?
A dispute regarding the age-old Lennon/McCartney, McCartney/Lennon credits?
----
More on the way in due course!
----
For more insane Beatle photos, take a look at the section "Simply... Inexplicable"!