An article of Paul's clothing which popped up frequently in 1967. You too may have noticed it - the sweater vest.
It can be spotted in countless photos taken during that year.
Alas, this is reason enough to devote a section to it.
By the way, thanks to the (fabulous) book Fab Gear: The Beatles and Fashion by Paolo Hewitt, here is some info about this garment:
"...Paul's colourful Fair Isle tank-top sweater, which an aunt knitted for him..." (p 221)
Here are a few of the many, many pictures out there featuring Paul and his ever-present sweater vest.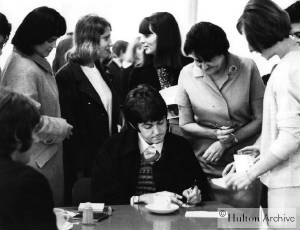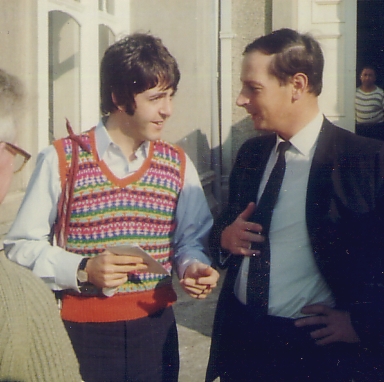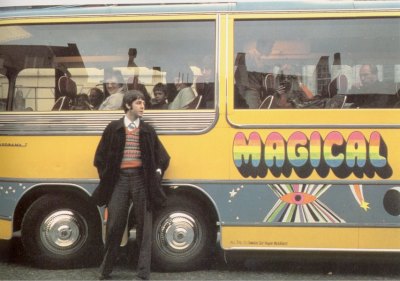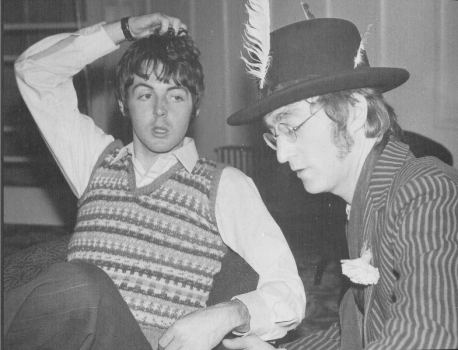 And another color one, too...
Screencaped and found on the internet.
Gotta love that sweater vest!