Back in the Sixties, it seems that the Beatles (at least very much so starting in 1963) were marketed as a clean-cut band - in other words, every mother's dream son-in-laws.
The press seems to have been fiercely protective of this Beatle image; for example, when, in 1964, Michael Braun's (fantastic) book "Love Me Do! - The Beatles' Progress" was published, it was largely ignored by the press. When there was something written about it, this is what emerged (according to the research of Mark Lewisohn):
- "[The book contains] pungent, sometimes coarse dialogue allegedly by them..." (New Musical Express)
- "Michael Braun's new book on the Beatles attributes this quote to John Lennon: 'We hate Cliff Richard's records.'" (New Musical Express)
- "Quoted in Michael Braun's book, George Harrison using bad language." (New Musical Express)
John Lennon's opinion definitely differed from the if-we-ignore-it-maybe-it'll-go-away stance the media seemed to take:
"'Love Me Do!'... was a true book. He wrote how we were, which was bastards. You can't be anything else in a situation of such pressure."
Have you noticed how many early photographs of the Beatles very much support that clean-cut image?
Now, I'm not saying there's anything wrong with that! Those were the times... but, for a bit of amusement (maybe!), here are some examples of the oh-what-lovely-lads Beatles. ;)
----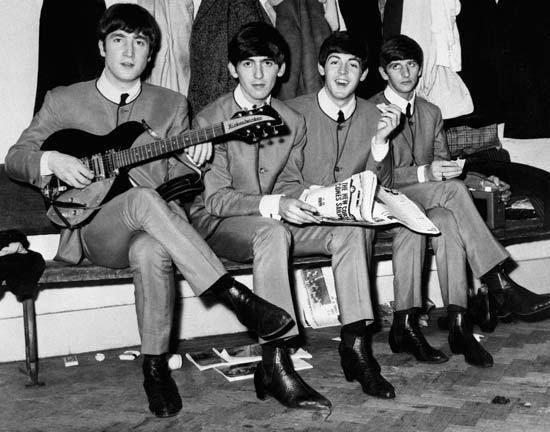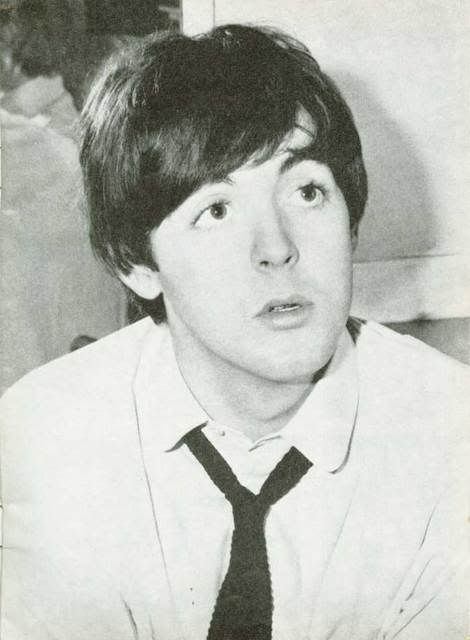 Could he get any more who-me? looking?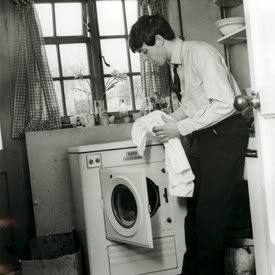 And Paul even does the laundry!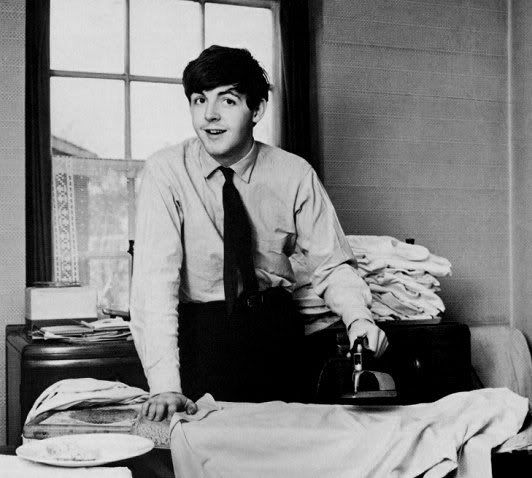 And the ironing!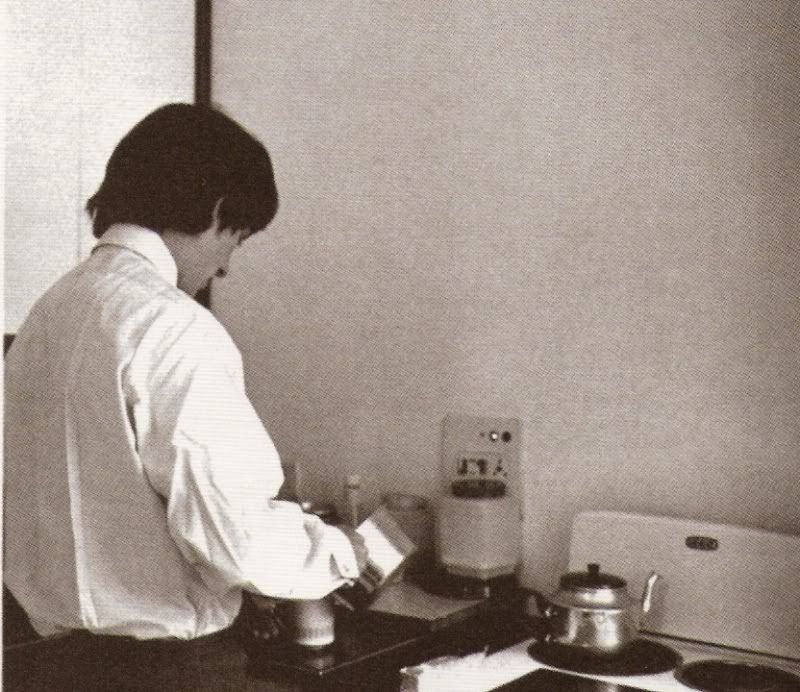 George - a man who could make himself a cup of tea.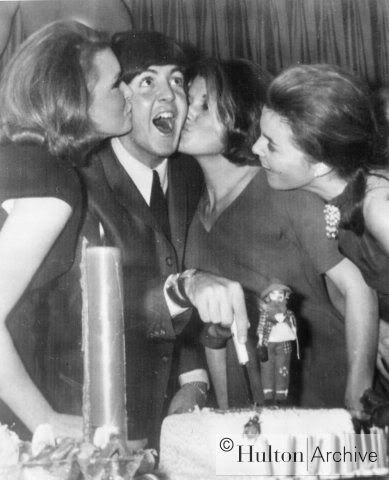 Everybody's darling...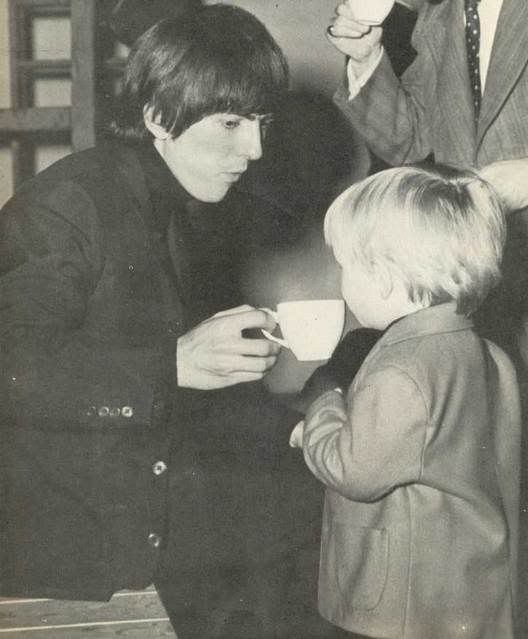 Okay, now this is cute! (Though I may be a bit biased, since it's George...)
* * *
Of course, the Beatles also managed to charm all age groups when it came to the female population - here's the "evidence":