Fabs and a reality show?
These days, it seems reality shows are creeping up everywhere in a never-ending supply.
So why not put a Beatle-spin on that?
Hence, this section was dreamed up... your chance to follow the Beatles around on tour. Exciting, undoubtedly... right?
You be the judge.
----
Episode I: On the road in 1963
Picture the scene: It's the year 1963 and even an up-and-coming band such as the Beatles only goes on tour with a minimal supply of equipment and a tiny entourage.
The concert promoters see themselves as the bosses, while these musicians are merely their workers - here to perform for a certaibn period of time.
The biggest difference faced by the Beatles was probably the hysteria that greeted them everywhere they went...
In Britain, 1963, the Beatles had to get used to staying in much more expensive hotels (as opposed to just traveling from Liverpool to the venue by van and back again).
Since, according to The Beatles Book, no day on tour was the same as the one before, this is merely an example of an average day:
- Get up late in the afternoon (since there was generally no going to bed prior to about two in the morning).
- Breakfast (wgen time permitted) usually consisted of steak & chips or eggs, bacon & sausages.
- While Neil handled the band's luggage, the hotel was usually barraged by hordes of screaming fans.
- The band shared two rooms but in the mornings, everyone was generally in one room, all anxious to take turns phoning parents and girlfriends.
- In the late afternoon, there was usually a sound check at the concert venue and transport there, as well as "smuggling" the Beatles in due to the difficulty of getting by the hysterical fans outside, proved quite a challenge most days.
- Once J, P, G & R were in the venue, they were (as a rule) cooped up there until the concert was over... which meant passing time with various card games or: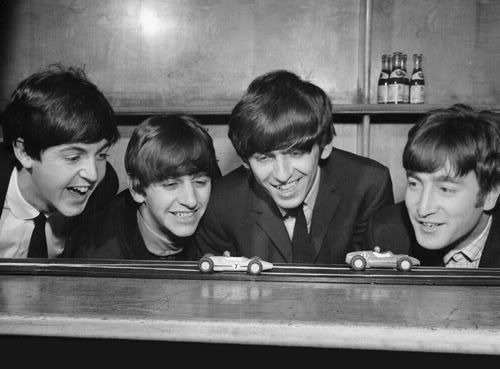 ...and waiting to go on stage: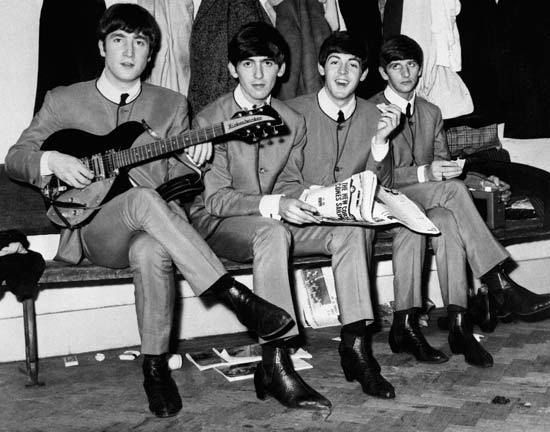 - Eventually, it'd be time to get ready for the show: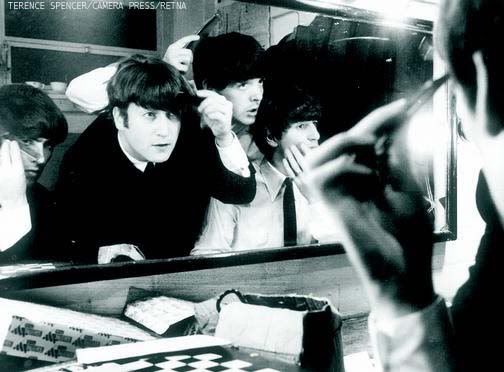 - If any rehearsing took place, it was often in the minutes before the show began, as the audience filed into the venue.
- And then: Showtime!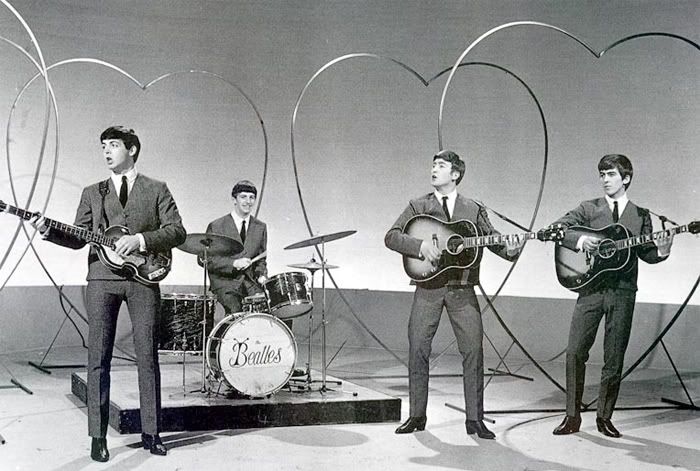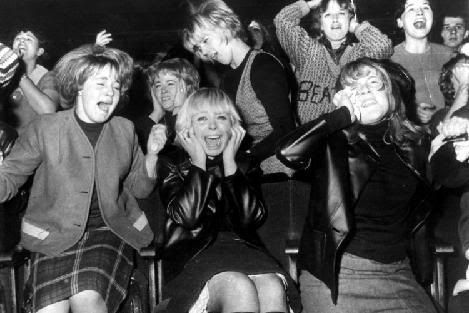 These notes were based on the article "Touring in 1963", by Tony Barrow, in 'The Beatles Book' No. 226, from February 1995.