This is stating the obvious: The Beatles originated in Liverpool, England, and hence, were very British, indeed.
But since any excuse for more photos is a good one...
and since there are, actually, numerous examples of the "Britishness" of The Beatles...
this part of the site is devoted to just that aspect of the band.
So, brandish that Union Jack and be proud of your tea drinking ways!
---
Part 1: English Tea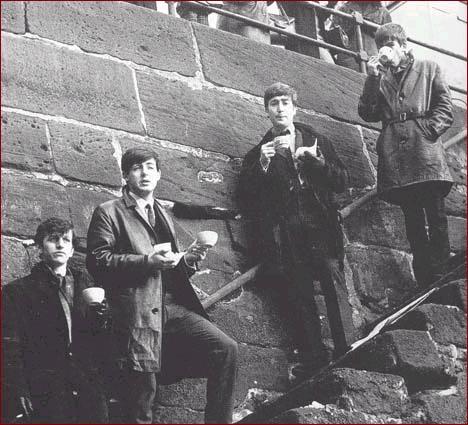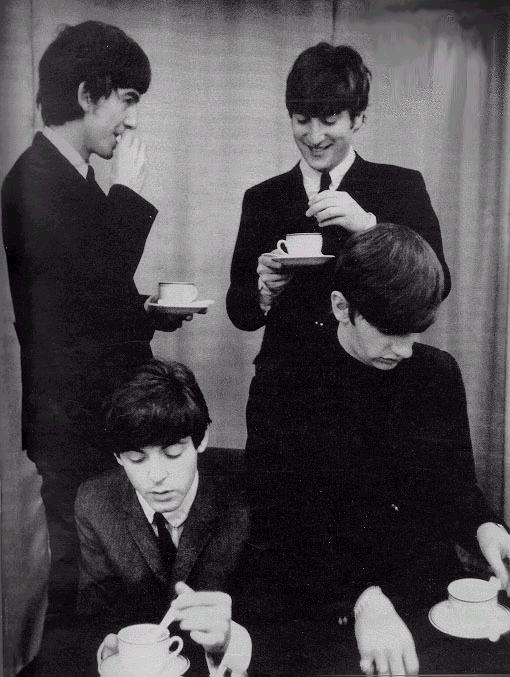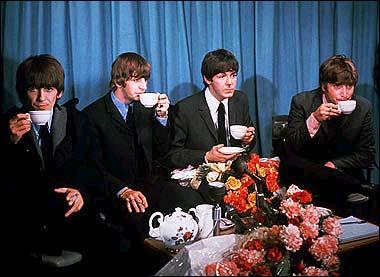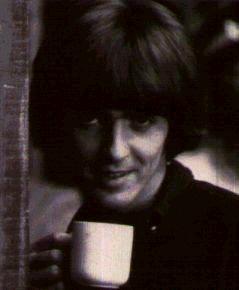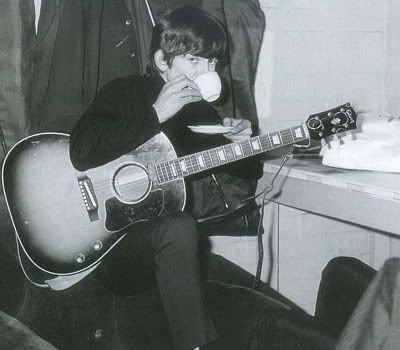 Unfortunately, I don't know if the Beatles drank their tea in what is rumored to be the traditional English way (pour in a bit of milk first, then put in your sugar, then add the tea into your cup)... but, being English, they appear to have been very fond of drinking a lot of tea...
Coming soon:
Part 2: In the songs
Part 3: In the movies