For those out there who love the Beatle look, THAT MAGIC FEELING has followed the changing Beatle style throughout the Sixties.
Behold: good-looking guys in (mostly) great outfits...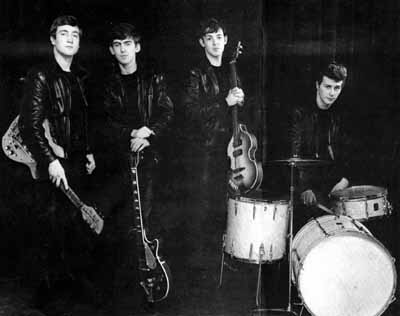 The early look - the leather - should not be ignored...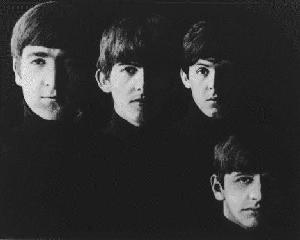 The classic black turtlenecks are always a great choice.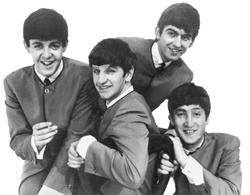 The Beatles photo with those suits.

Revisiting those collarless days in 1967, for a photo op during the "Hello Goodbye" promo video.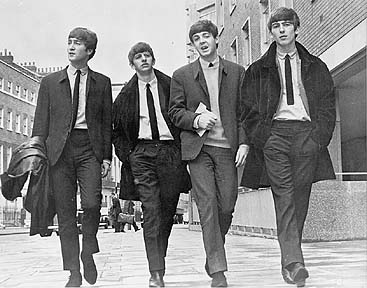 The Beatles after conquering Great Britain with their music. Great look.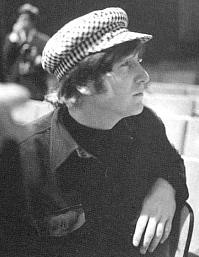 John and the hat. Love it or hate it, he wore various kinds of it a lot in 1964.

Suits always look great. :)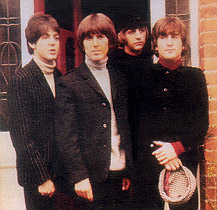 Suits and turtlenecks... Gotta love it! ;)
Clothing, or lack thereof, on the beach during the filming of "Help!", certainly works. :)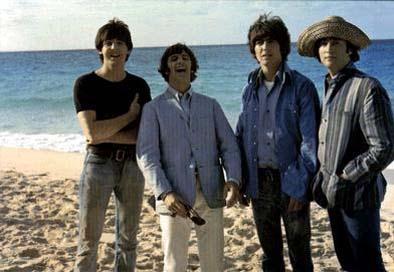 The beach again... Here, we have Paul with the black t-shirt, as well as the others in beachy looks.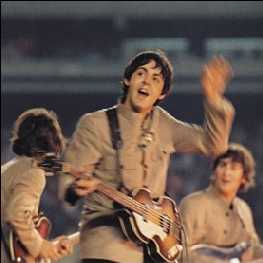 These Shea Stadium suits were fantastic.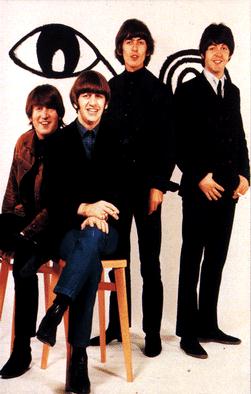 1966 brought forth yet another great look, as can be seen here.

And here it is, the "Sgt Pepper..." album cover look.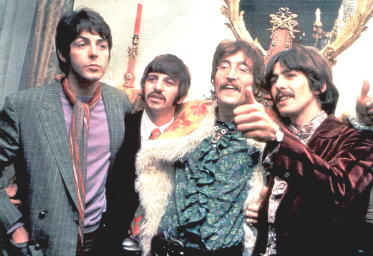 One word: psychedelic.
Now, this is another one of those too-great-for-words looks.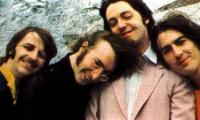 "Mad Day Out" with another cool look.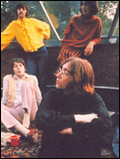 "Mad Day Out", and George with the infamous striped pants...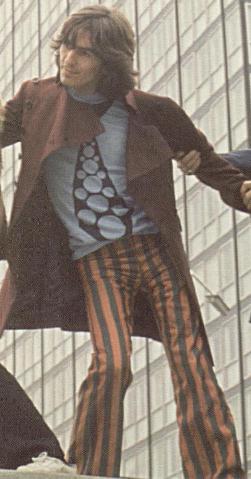 ...and the infamous pants up close!
Well, it's back to the suits again, for the last photo session together as a band.