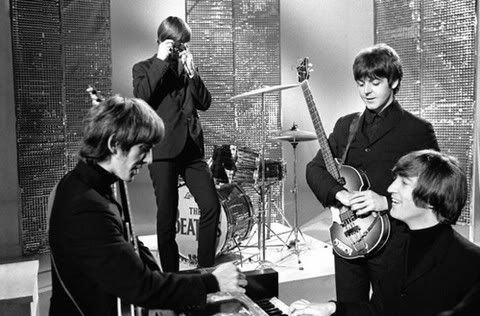 They're The Beatles, and it's an established truth that they are beyond cool even forty-some years after their heyday... and can therefore get away with most anything. ;)
----
- As so many unofficial publications and documentaries dwell on: drugs (gasp!), sex (shock!) and the bickering of the later years (nooo!). Is any of that new to us fans? Does it diminish that The Beatles still remain fantastic?
- The "Magical Mystery Tour" movie. It makes no real sense, and it got criticized back in 1967, but by now, a lot of people think it's really innovative and cool.
- In the Seventies, Paul, being Paul McCartney, could even pull of a look like this: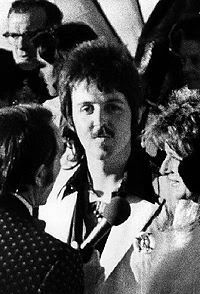 - The sudden all-round sprouting of mustaches when they began recording Sgt Pepper.... Even Neil, Mal and Derek Taylor grew them. What was that about - and why was it still somehow trendsetting?
- The on-camera arguing during "Let It Be". As has been said, The Beatles managed to show the disintegration of a band on camera.
- Some outfits in, say, 1967, were insanely colorful and featured a lot of pattern mixes. But since it's The Beatles, it works.
- Chewing gum while performing on a show broadcast around the world.
- Singing a song about scrambled eggs, the original "Yesterday", on American television in 2010.
- Singing a song about a yellow submarine.
- Voicing what others might not:
Q: How do add up success?
John, Paul, George, Ringo: Money.
- Announcing a song in front of British royalty like this:
"Will the people in the cheaper seats clap your hands? And the rest of you, if you'll just rattle your jewelry." (John, November 1963)
- Summing about what it comes down to:
"Anytime you spell Beatle with an 'a' in it, we get some money." - Ringo
To be continued!