It's always entertaining to see the antics of Beatlemaniacs during the Sixties. But who's to say you can't recreate Beatlemania here and now? If you're going to see Paul or Ringo live, for example, you could go into full Beatlemania mode.
If you get some very odd looks from people... just ignore them. ;)
Here's a DIY guide to Beatlemania and its various forms...
* * *
The multi-tasking screaming fans. Handling binoculars as well as screaming is quite a feat at a concert. As is screaming with your eyes closed when you could be watching the band instead.
* *
The overcome fans. Being in the vicinity of the Beatles - or even one Beatle - is just too much.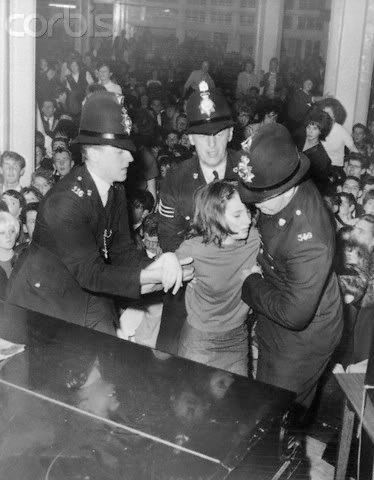 * *
The fainted fan. Entirely too much.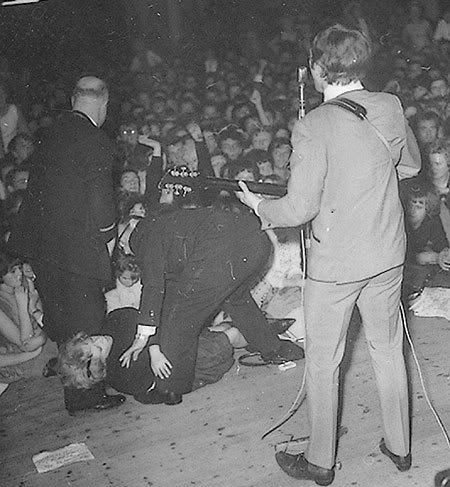 * *
The screaming and crying fans. And a few subdued ones, who are probably just there to hear the music (or try to, anyway).
* *
The eardrum hazards. Pushing the limits with the police.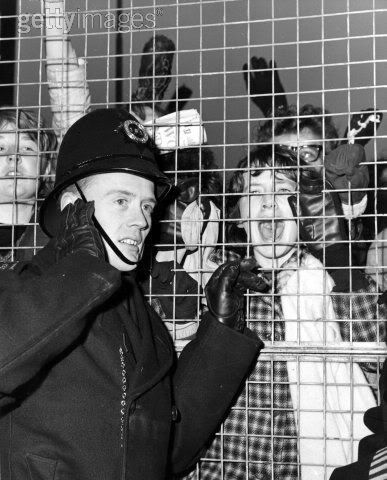 * *
The push-them-aside fans. Someone's in the way of you and the Beatles? Shove them away.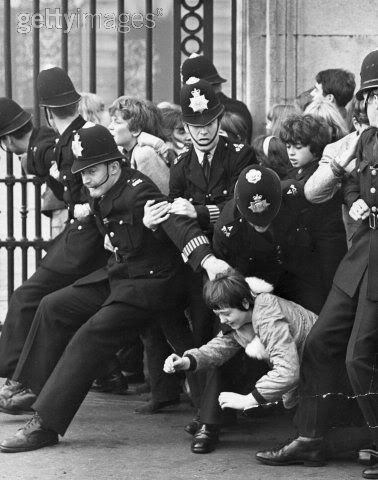 * *
The get-my-hands-on-them fans. The Beatles had to put up with a lot; aside from screaming and general hysteria, fans wanted to, well, get their hands on them.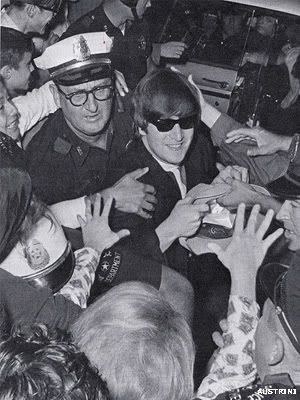 * *
The plainly loyal fans, declaring their love for the band through their clothing. Just get yourself a white T-shirt and a waterproof pen - then set about making your own shirt.
* *
The all-out screaming fan. Probably the most common type.
* *
The breaking in fan. What's a little thing like trespassing to stand in the way of you and the Beatles?
* *
The post-McCartney wedding crying fans. The last bachelor Beatle went off the market on March 12, 1969 - and caused many a tear.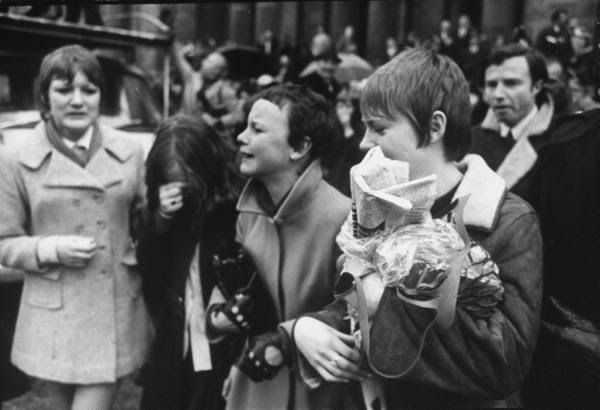 * *
The it's-just-too-much fan. Also a very common sight during the Sixties.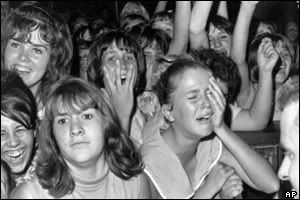 * *
The calm fans. At least, they look like they're just having an easy little chat with Ringo and John.
* *
The worshipping fans. All hail John, Paul, George and Ringo.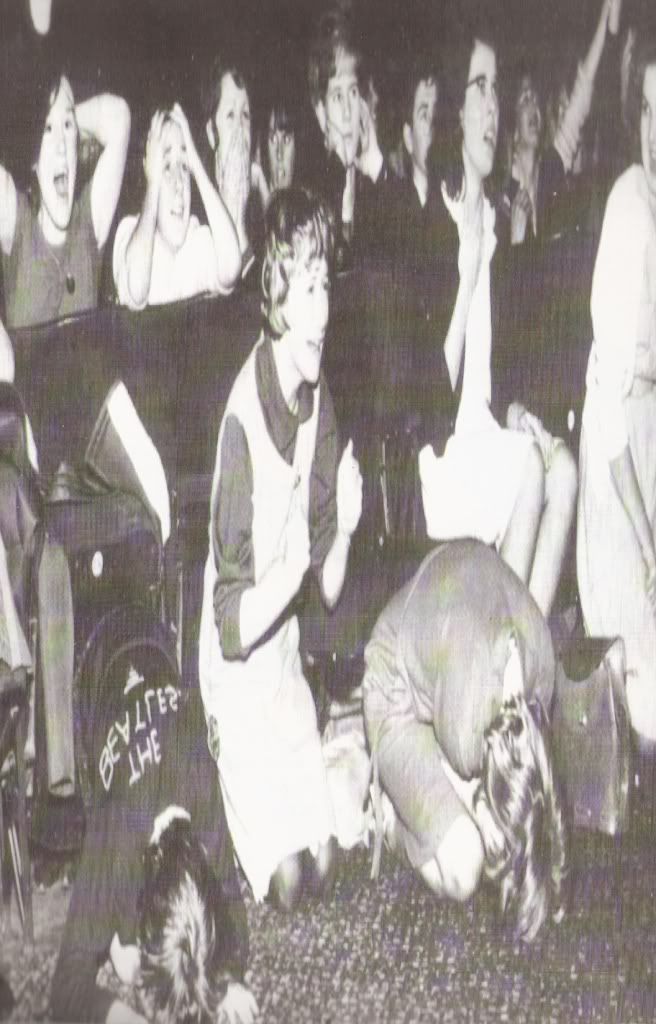 * *
The part of the mass crowd fans. All of the above - minus the 1969 fans - apply here.
* *
The Shea Stadium climb-the-fence fans. When watching the concert footage, you can see them climb higher and higher with each song.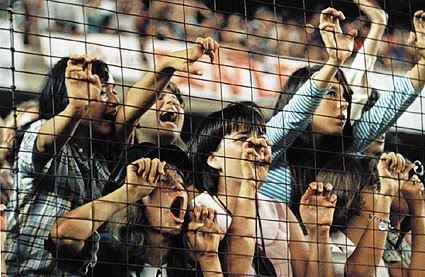 * * *