October 9, 2010 marks what would have been John Lennon's 70th birthday.
What tribute could possibly suffice?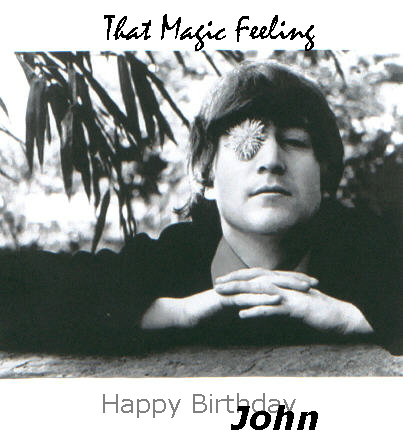 For fans, it's not just a day like a birthday that calls for remembering and celebrating John. Undoubtedly one of the greatest artists the world has ever seen, John remains as influential now as he was from the 1960's on. He was talented, hilarious, complex, outspoken, intriguing, unique and irreplacable.
Messages like "give peace a chance", "all you need is love" and "life is what happens to you while you're busy making other plans" will always be valid and, in the crazy world we live in, offer us a bit of solace.
Without going overboard and rambling on for ages, as I so often have the tendency to do, I'm taking this opportunity to remember John that little extra bit more on what would have been his 70th birthday.
We miss you, John.