What on earth is this about?
Well, it's another silly page (no surprise there), which originated when I saw a photo of the bass drum with the "B" cut off, spelling out The Eatles and then stumbled across plenty of photos of the band... well, eating.
And now... meet The Eatles!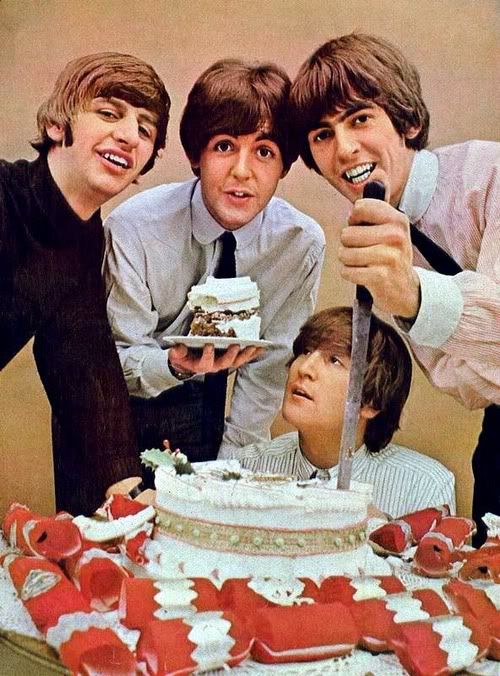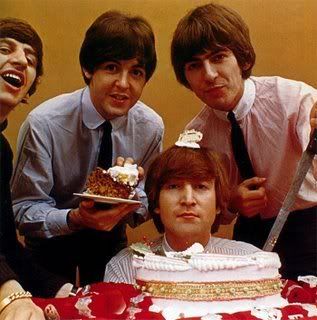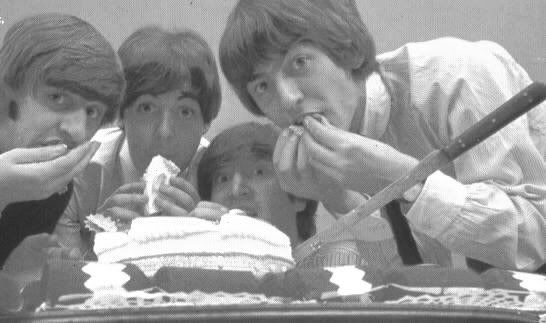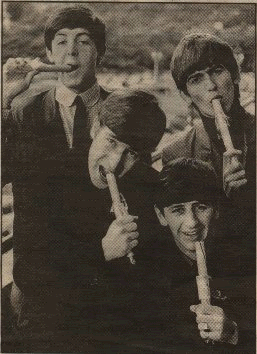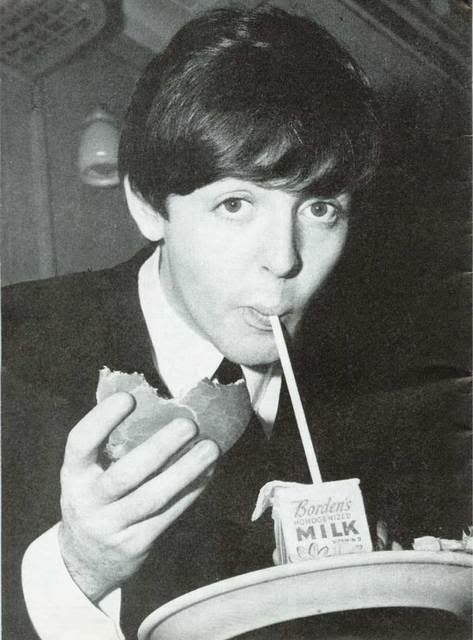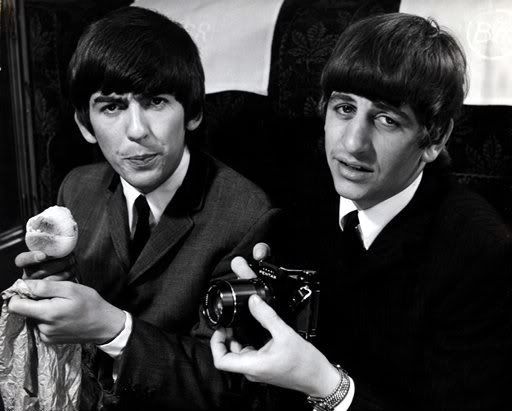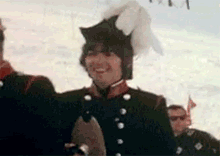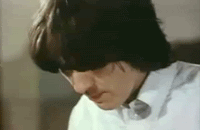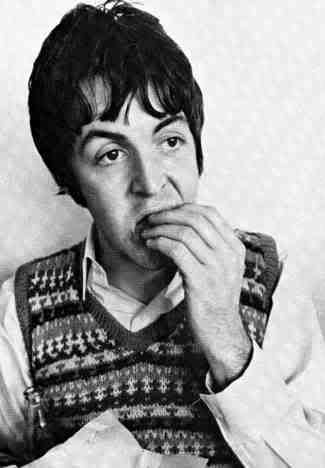 And there it is again... that sweater vest.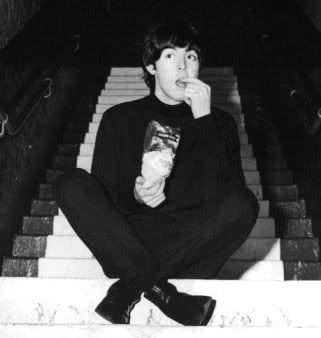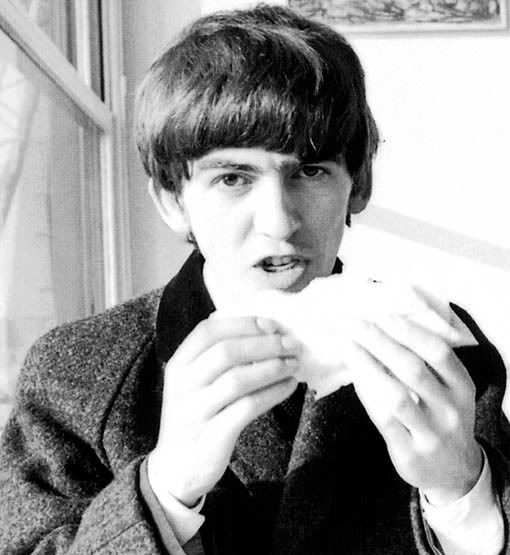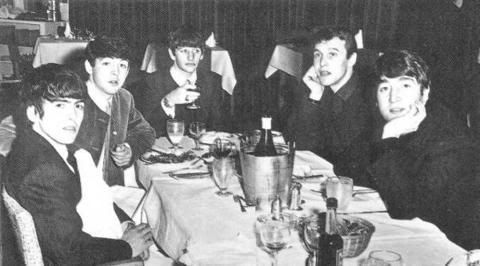 Judging from the look on George's face, they weren't too thrilled at the concept of being photographed while dining (and who can blame them!).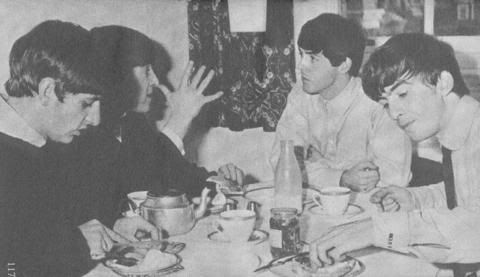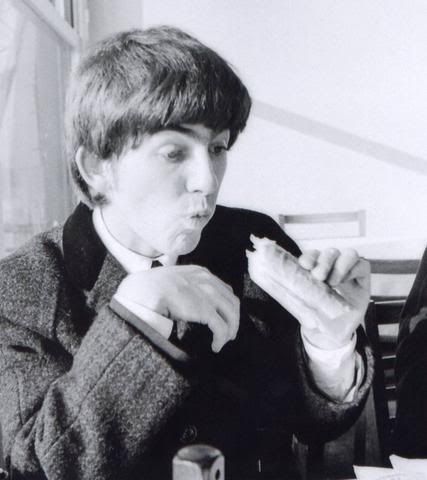 For someone as skinny as George, there are certainly a lot of photos of him eating. ;)

Even caught on film in "A Hard Day's Night".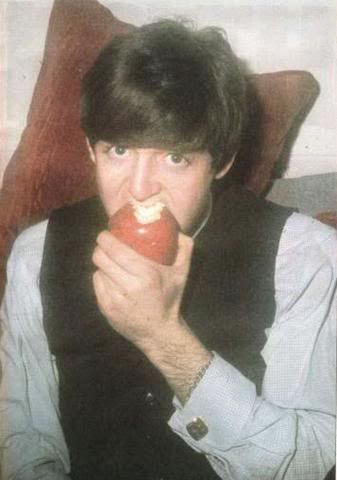 Well, we all know what they say: An apple a day...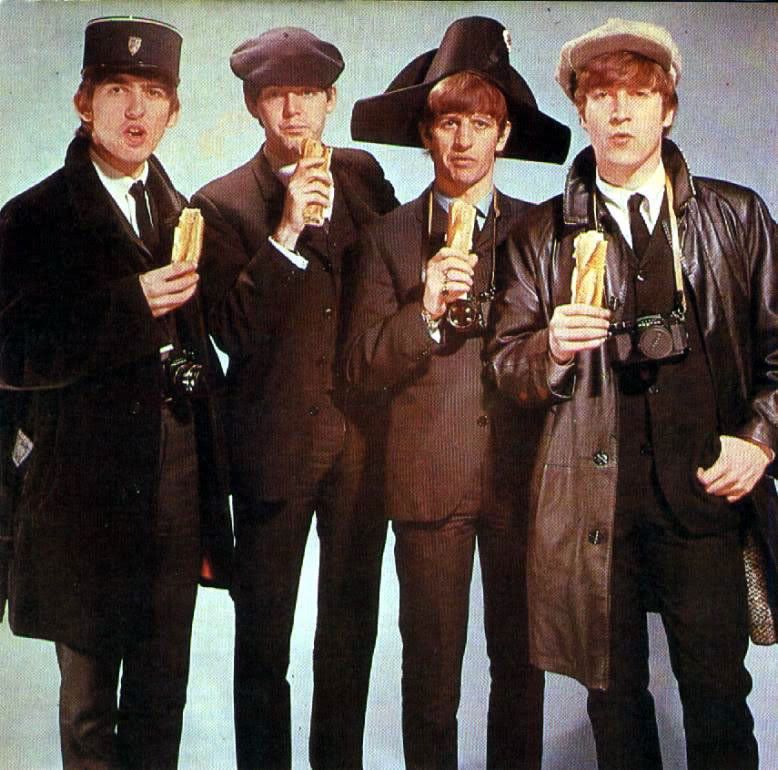 A French-style photo op.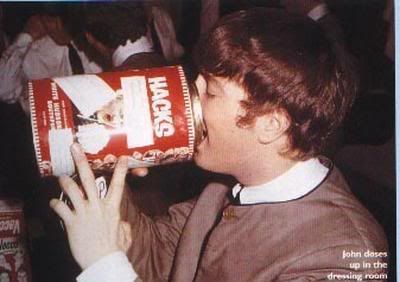 John strengthens himself before facing mobs of Beatlemaniacs...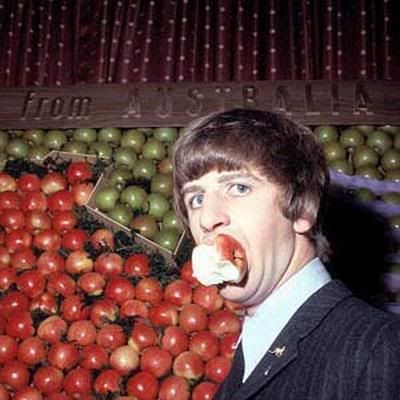 Ringo, too, follows the age-old "an apple a day..." advice.
...as does George.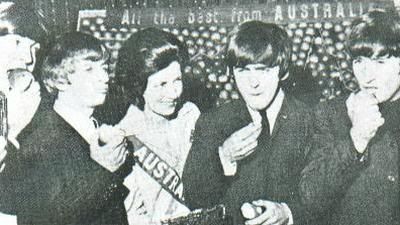 ...and they all munch apples.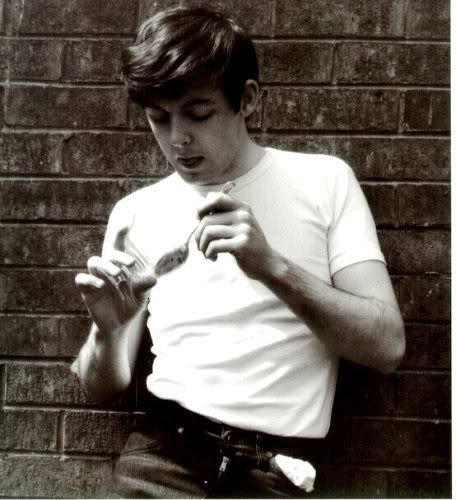 Pretending to be an Eatle?!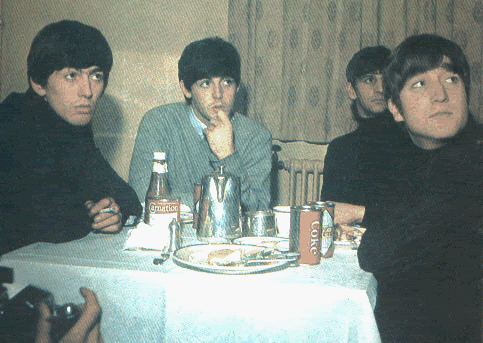 After The Eatles?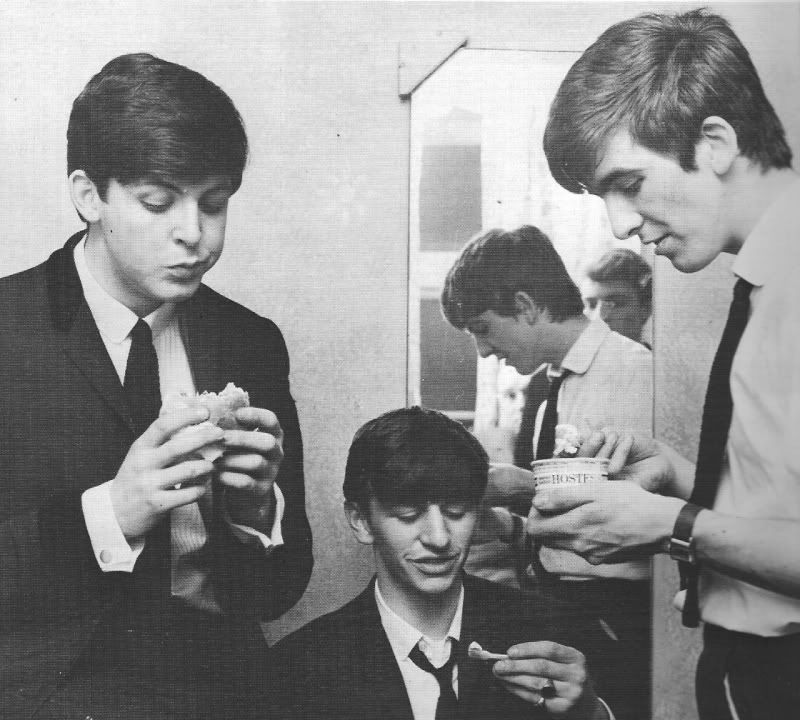 Three dressing room Eatles in 1963.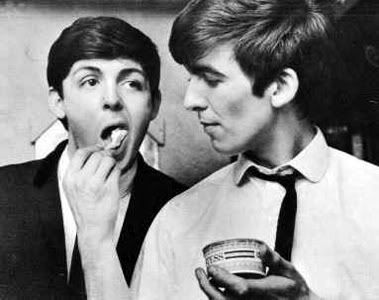 More eat-ling!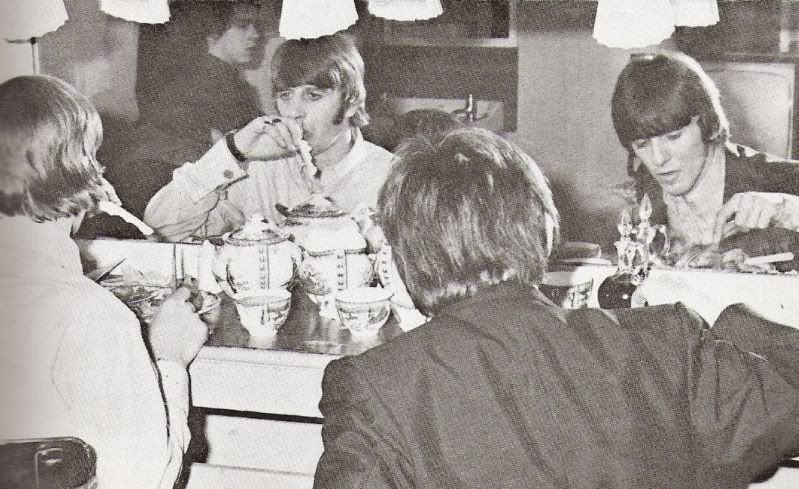 Yet more dressing room Eatles...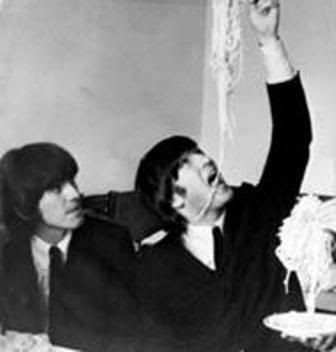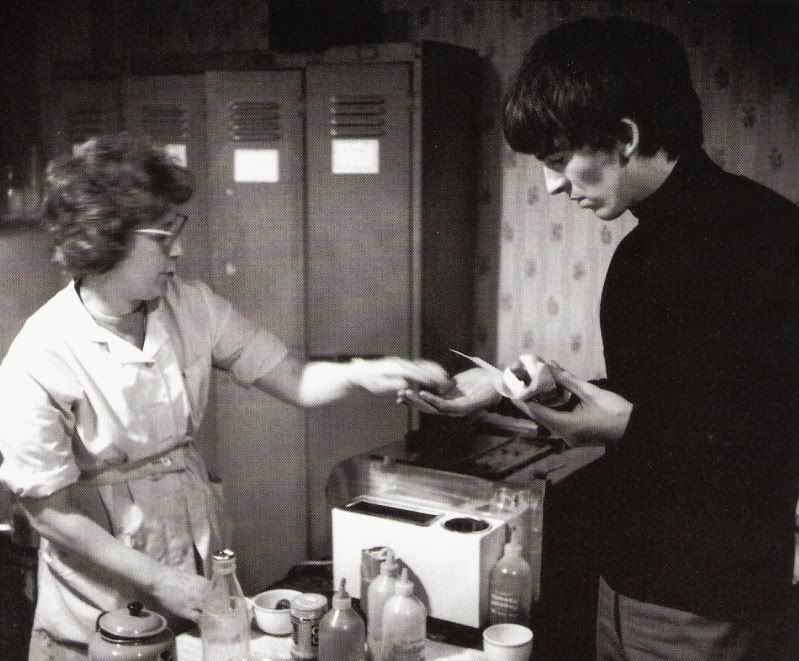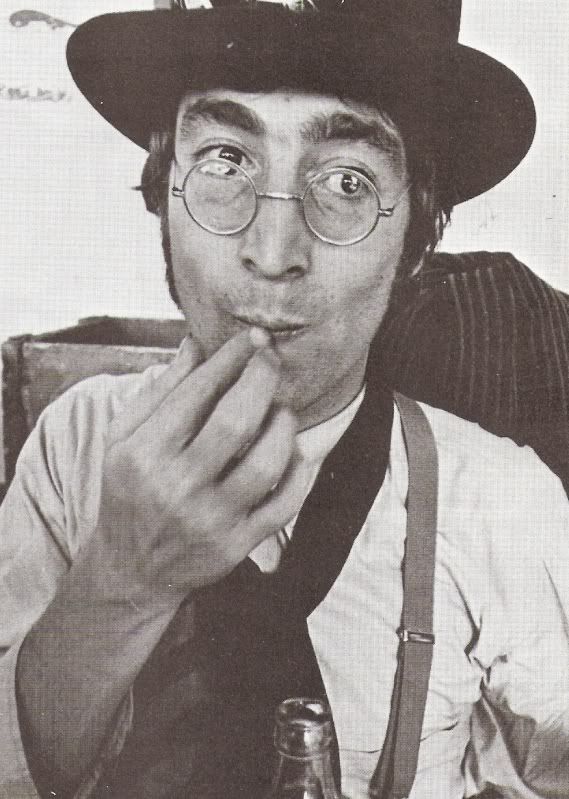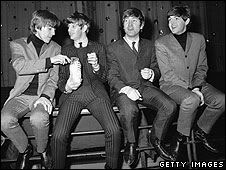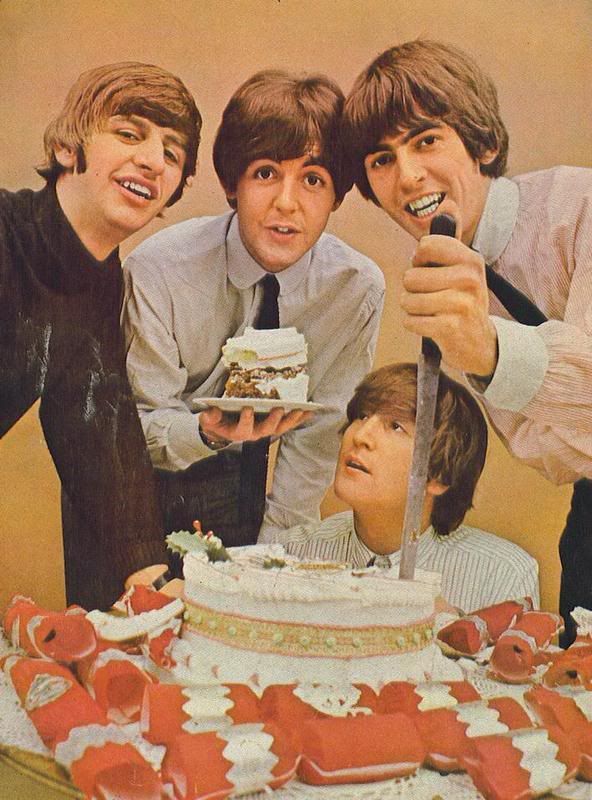 Anyone for cake?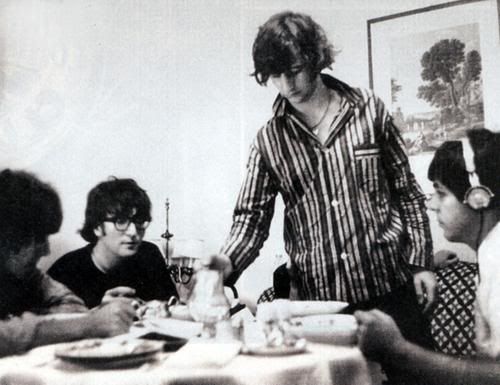 The breakfast Eatles.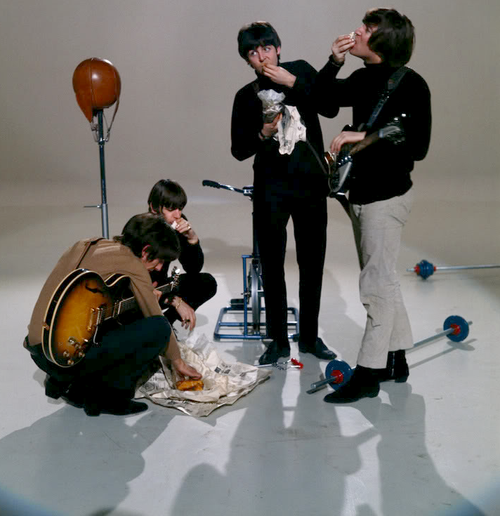 What's probably an English essential: fish and chips.
Enjoying some ice cream.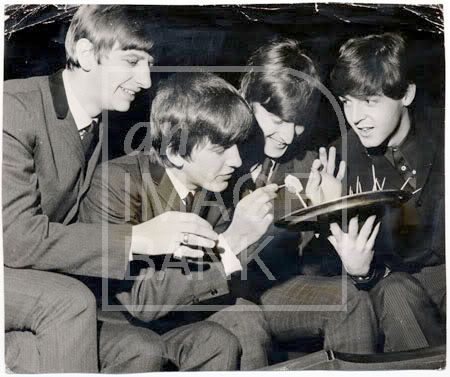 Yet more Eatles.
Germany, June 1966.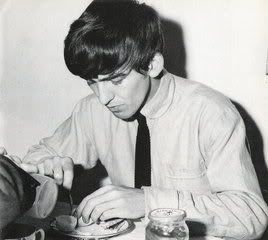 George, again. ;)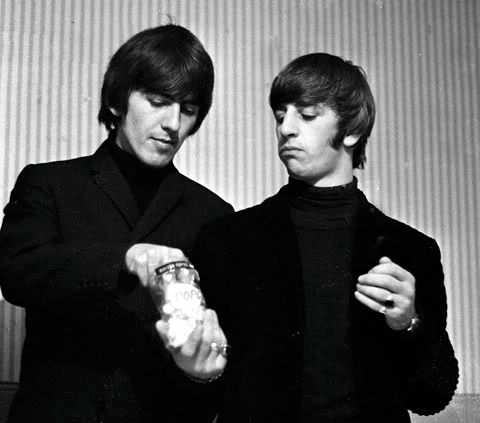 Two Eatles.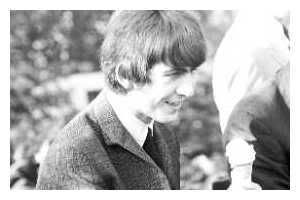 George enjoys some ice cream.
George munching... yet again.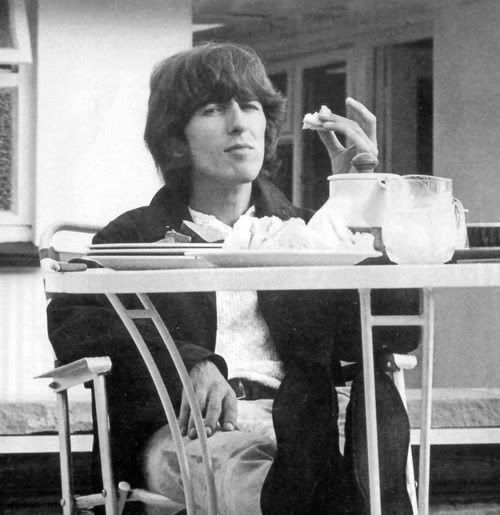 ...and again.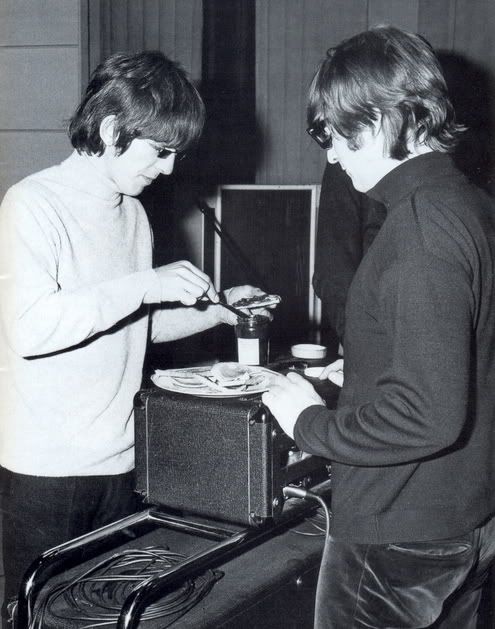 Studio munching.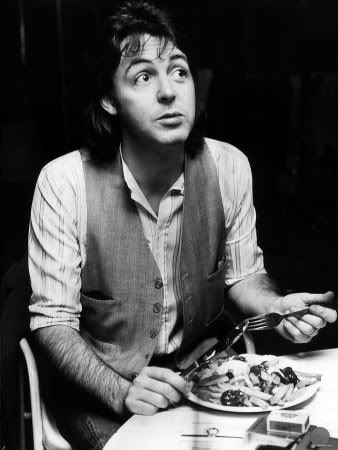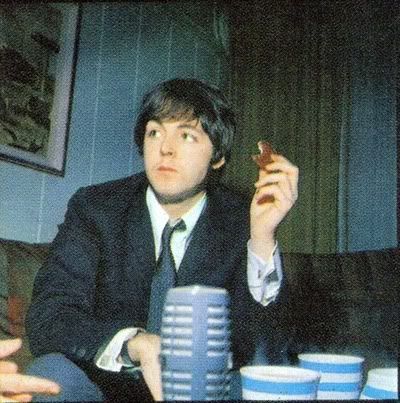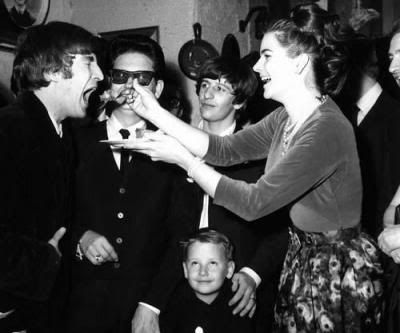 More strawberry munching in Germany, June 1966, though it's Paul this time.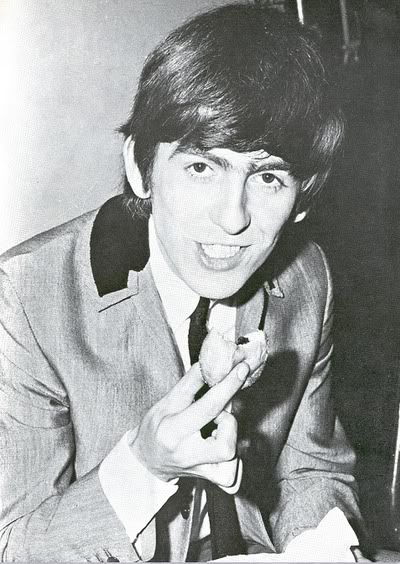 * * *
Second helping on the way soon!