This is a little page, made to celebrate George's birthday in pictures and quotes. Hope you enjoy it!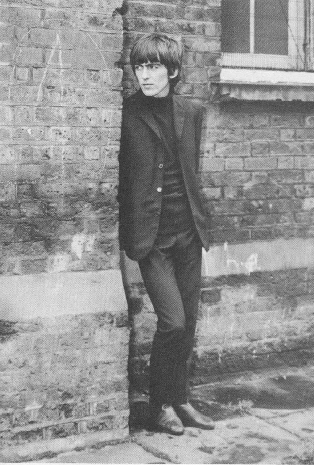 Q: What do you call that hairstyle?
George: Arthur.

From TV Guide Nov. 18-24 1995:
"(Harrison, by the way, informs TV GUIDE that he currently calls his
hair 'Cyril')"
Q: Hi, you're not married.
George: No, I'm George.

Q: What will things be like a thousand years from now?
George: A thousand years from now, we'll all be dead.

GEORGE ~ Aye, but don't rush. None of your five bar gate jumps and
over sort of stuff.
PAUL ~ Now what's that supposed to mean?
GEORGE (grinning) ~ I don't really know, I thought it sounded
distinguished, like...
JOHN ~ George Harrison, The Scouse of Distinction.
(From "A Hard Day's Night")
George: I'd be quite prepared for that eventuality.
Q: What do you consider the most important thing in life?
George: Love.

Q: What do you do when you're cooped up in a hotel room between shows?
George: We ice skate.

Q: How do you feel about a night club, Arthur, named after your
hairstyle?
George: I was proud - until I saw the night club.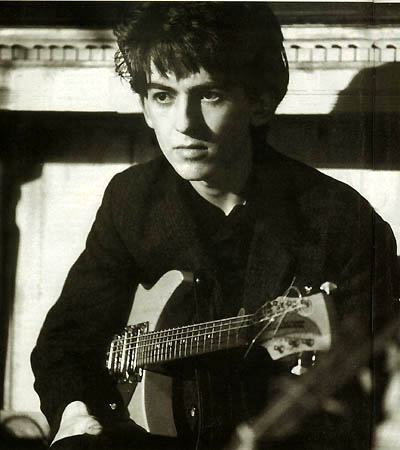 "The Beatles will go on and on, on those records and films and videos
and books and whatever, and in people's memories. It's become it's
own thing now. And the Beatles, I think, exist without us. I think
that's the thing: we can carry on being individuals. Beatle George
was a suit or a shirt that I once wore, and the only problem is, for
the rest of my life people are going to look at that shirt and
mistake it for me."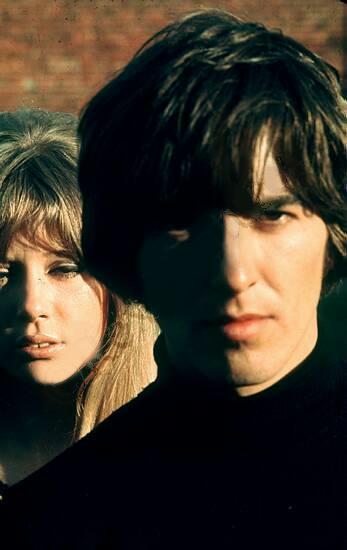 "I think people who can live a life in music are telling the
world, 'You can have my love, you can have my smiles. Forget the bad parts, you don't need them. Just take the music, the goodness,
because it's the very best, and it's the part I give most willingly.'"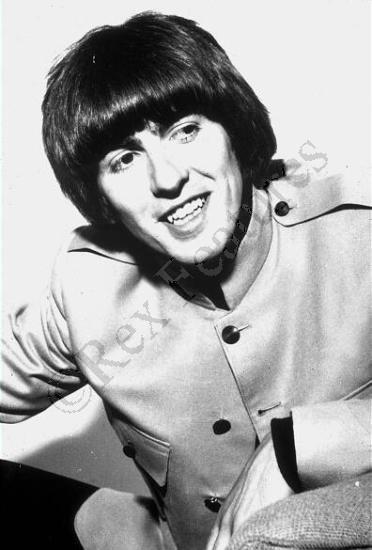 "I'm always getting winked at these days. Used to be you, didn't it,
Paul?"

"I didn't encourage that wink."
"I'd like to think that the old Beatle fans have grown up and got
married and they've all got kids and they're all more responsible.
But they still have a place in their hearts for us."
Have a look at "Chatting on..." for the Yahoo! chat with George transcript from February 15, 2001... and go see http://www.triumphpc.com/mersey-beat/
(click on "Archive") for an article written by George called "By George" :)